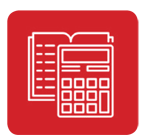 We are starting a confidential search for a CFO / Controller. Our client is a privately-held $150M company in the south metro Atlanta area. We are looking for an "all-around athlete" who is equally comfortable working with the CEO on financial strategy and working with the accounting team on day-to-day operations with his or her sleeves rolled up.
The successful candidate would oversee all typical responsibilities of a CFO / Controller including: strategic and financial planning; forecasting and budgeting; general ledger, reporting, and treasury; compliance and controls; risk management; business development; and project management.
» Since this is a confidential search, we are not able to share the precise industry, but we can share that automotive experience would be a big plus.
Requirements: Bachelor's degree and seven years' experience. MBA, CPA a plus.
Reply: Please email your cover letter (with compensation requirements) and résumé.
Please list the industries you have worked in so we can easily spot qualified candidates.
Must be free and clear to work in the USA for an indefinite period.
Equal opportunity / affirmative action employer.
And forward this to friends who may be interested. Thank you.
# # #