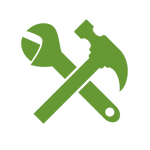 We have started a confidential search for a Safety Manager in the construction industry.
Responsibilities: The ideal candidate would have previous experience in direct supervision of health and safety issues along with administration of programs such as Safety Training, Risk Analysis, Incident Investigations, Root Cause Analysis, and OSHA-related issues, including but not limited to jobsite safety inspections.
Requirements: Bachelor's degree in safety or related field, or five years equivalent experience. Completion of OSHA training which must be current. Certified Safety Professional, , Construction Manager of Environmental Safety and Health Programs a plus.
Reply: Please email your cover letter (with compensation requirements) and résumé.
Please list the industries you have worked in so we can easily spot qualified candidates.
Must be free and clear to work in the USA for an indefinite period.
Equal opportunity / affirmative action employer.
And forward this to friends who may be interested. Thank you.
# # #