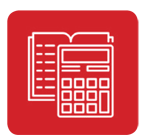 We are starting a confidential search for an Accounting Manager.
Responsibilities: The successful candidate will oversee accounting for a company with a warehouse that has a $50M inventory, and 25K active SKU's. Technical products and services. Subsidiary of global company. He or she will manage two people. Typical duties for an accounting manager. Company has 300+ employees at five locations in the USA.
» Since this is a confidential search, we are not able to share the industry.
Requirements: Bachelor's degree and seven years' experience. MBA, CPA a plus.
Reply: Please email your cover letter (with compensation requirements) and résumé.
Please list the industries you have worked in so we can easily spot qualified candidates.
Must be free and clear to work in the USA for an indefinite period.
Equal opportunity / affirmative action employer.
And forward this to friends who may be interested. Thank you.